Main content starts here, tab to start navigating
For over 50 years, El Matador has been proudly serving Utahns. In 1974, the Bountiful location first opened it doors, and has been a staple in the community ever since. 31 years later, founder and owner, Artoosh Hasratian, made a bold move by relocating to its current bountiful location at 606 S Main St. It continues to be family owned and operated after his untimely passing on Memorial Day of 2014. El Matador's goal is, as it always has been; to provide the community with comfort, constancy, and the best food in Utah.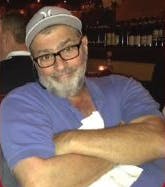 In Loving Memory
ARTOOSH HASRATIAN
October 14, 1942 – May 26, 2014
…of our founder, husband, father, employer, and friend. It is impossible to find the words to describe someone so extraordinary. Quite simply, he was the greatest. His heart of gold will be missed.